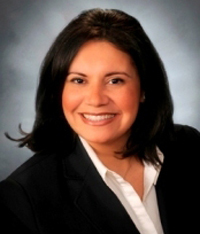 Alex DeRosa (The Alex & Elena Team)
Fax: 781-213-7983
My Listings: View My Listings
Alex DeRosa is a trusted resource in the real estate industry and her clients fondly refer to her as "The Property Pro". During this changing real estate market she and her real estate partner Elena Drislane have achieved the 2010, 2011, 2012, 2013, and 2014 award for "Northrup's #1 Real Estate Team". Alex was also named one of Northrup's Top Producers for 2012, 2013, 2014, and 2015.
DeRosa has brought a wide range of knowledge to Northrup Associates as she previously tenured her career being a real estate manager, mentor and corporate professional for several years. This level of commitment and experience makes Alex DeRosa a valuable asset to the real estate organization and her clients alike who appreciate her working knowledge of the real estate industry. Alex is married to lifelong West Peabody native Russell DeRosa who is the Director of Strength and Conditioning at Boston College. The couple reside in West Peabody with their son Andrew.
"I have established a successful and reputable real estate career built on the many business relationships I have nurtured over the years. I specialize in all levels of residential real estate, including estate sales, new construction and landholding.
I am fluent in Spanish and Italian and am a full-time REALTOR® who is happy to answer any real estate questions you may have. I welcome your calls and can be contacted directly at (978) 979-7993. I look forward to working with you and making your real estate experience a smooth transaction.
Thank you for your trust and commitment."
Designations/Membership:
REALTOR® and Certified Buyers Representative-CBR
Director of Marketing, Northrup Associates
Member, National Association of Realtors-NAR
Member, Massachusetts Association of Realtors-MAR
Alternate Director, Massachusetts Association of Realtors-MAR
Chair, Grievance Committee, North Shore Association of Realtors-NSAR
Member, North Shore Association of Realtors-NSAR
Member, MLSPIN
Property Information Network-MLSPIN
Member, Realtor.com
Member, Realty Guild
Former Member-Zoning Board of Appeals-ZBA, Peabody, Massachusetts
Supporter, Adventures for Angels Playground-Peabody, Massachusetts
Secretary-PYH Board, Peabody Youth Hockey, Peabody, Massachusetts
Community Member-West Memorial Elementary School Improvement Council, Peabody, Massachusetts
Public Relations-West Memorial Elementary School, Peabody, Massachusetts
Testimonials:
Alex DeRosa was extremely professional & has a full understanding of the business altogether. We used the Alex and Elena team to sell our previous house. They went above and beyond for that property.
They were honest, kind & frequently keep in full communication with us through the entire process. There were no delays in any communication, but had thoughtful & knowledgeable immediate responses to our needs. Our prior home sale was such a success that we used them again for helping us find our dream home.
Well, guess what? We did find our dream home. What a wonderful place to raise our family. The neighborhood is the best! The cul-de-sac and privacy we were looking for met all of our needs and goals. The house is beautiful- move in ready all renovated. We are thrilled to be "living the dream" here. We couldn't have done it without the support of these two professional ladies. If you want to meet a team that knows the business well here they are, absolutely outstanding!
We are so grateful to have worked with these two professionals. The experience was a wonderful one for selling and buying because of them. You want to talk about a great experience well our family had that twice!
We have shared their information with our friends and family because we highly recommend them; they go above and beyond.
Thank you!
--Dale & Stacy Kimball
"Alex was professional and was very knowledgeable in every aspect. She was right on top of things. She was familiar with all aspects of a home sale and the documentation that went with it. She was always available and had quick responses to questions. She is the most professional person that I have worked with.

I work at a hospital in direct patient care. If I had to rate The Alex and Elena Team, I would rate them in the realestate world as "BEST Realestate Experience" in all aspects of home sales.

The Alex and Elena Team is the best team you have working for your company. Elena was very professional and knowledgeable of the industry. The two together make a robust team. I would rate them both with my highest recommendation. We appreciate all the support these ladies provided to our family.

It was truly a pleasure working with this team. You should be proud as a company to have them on your Northrup team."
--Stacy Kimball
To Whom It May Concern:
My wife and I were in a quandary after the death of my father when we were faced with the task of clearing out and selling his house of 42 years. Fortunately for us, we put the task of selling the property in the very capable hands of Elena and Alex. They expertly helped guide us through the process of bringing the house to market, proactively solving problems that could have prevented the sale. We were extremely impressed with their professional courtesy, attention to detail, and availability to satisfy the many questions that we, as first-time sellers, brought to the table. Elena and Alex prepared us well to know our responsibilities as sellers and allayed the anxiety that often comes with such an important transaction. We feel very appreciative of their tireless effort in securing a successful sale and whole-heartedly recommend them to others.
Sincerely,
--Marc & Charlotte Turco
Dear Alex and Elena,
Thank you for working with us to find us our home! You never seemed upset by my many texts and calls on this long journey. Always so calm, cool, and collected! In control!!!
3 cheers for Team Alex & Elena!!!
--Mary and Billy
Dear Alex and Elena,
Thank you so much for helping us get our new home!! We are all so happy. We appreciate all your hard work and professionalism in getting our home!
Fondly,
Gary, Lori and Emma Hayward
Dear Mr. Tisei,
We would like to thank you and your staff for all your assistance with the recent sale of our beloved antique home at 281 Chestnut Street in Lynnfield. We cannot say enough how fortunate we were to have the "Alex and Elena Team" to help us! They were at all times caring, kind and absolutely professional throughout the entire home sale experience! They were helpful, knowledgable and sensitive to the nature of the property and always made themselves available when we had questions or needed assistance. We wanted you to know how pleased and happy we are to have been able to work with these two wonderful ladies!
They really made the difference for us in the kind of experience we had selling our home!
Sincerely,
Howard and Mary Ellen Whitehead
Dear Alex,
Just a note to try to express our sincere appreciation for all the hard work, endless hours and the professionalism which you and Elena brought to the challenging task of helping us sell our beloved old home. Your sound advice and caring attitude were tremendously helpful during the entire process in bringing about the successful outcome. Thank you for your patience and kindness and attention to detail always.
--Howard and Mary Ellen Whitehead
To Whom it May Concern:
My boyfriend Jason Copp and I just bought our first home together through Northrup Associates, and it wouldn't have been possible without Elena Drislane and Alex DeRosa. Elena, thank you for being such a great agent and friend. Jay and I look forward to having you over to our new home!
--Kelly Turner
To Whom It May Concern:
I am writing this letter today to express my deepest gratitude for two Northrup Realty employees. Last Spring we decided to list our house for sale on the market knowing full well that the market was tough. With guidance and support from Alex DeRosa and Elena Drislane, our house sold in 4 days! We Alex and Elena were amazing in advocating for us through our sale, but also in the purchase of a new home. The road was bumpy, but we got through both transactions on top! Not only did we get expert advice from Alex and Elena, but we also got such a huge amount of emotional support. Selling and buying can be a very emotional thing especially if things don't go like clock work all the time! We felt like with them on our side we would be okay and we were! We sold our home last summer and bought an amazing home for our family that suits our needs perfectly! We couldn't be happier! Thank you to Northrup, but a special thanks to Alex and Elena!
Best regards,
--Melissa & Sean Hubacz
Thank you both so much for all your hard work and for answering all of our many questions. Both of you were great to work with and Northrup is luck to have such great people like you.
Thank you again,
--Melanee & Dan Collins
Over 21 years of marriage we have bought and sold 6 homes. In both good and bad home market times. But, there has never been a housing market crisis like this that we have experienced before.

They say all you need is one buyer. But, in these times it takes a Realtor with the edge to get the sale. It takes what Alex DeRosa and Elena Drislane have and, it is rare.

They are the "team of the times!". They not only sold the structure of our "house" but more importantly, the "home" that we loved. They painted the picture of the life that could be had in this house to every home buyer prospective — they shared the stories of our home. They had endless energy and time but as a result of that they had an offer to us within 8 weeks- and closed in 13. Unheard of in this economy but again, they are the "team of the times!".

They were passionate, dedicated and relentless to find someone that would love that home like we did. And they did it. In fact there were many! But in the end the new homeowners fell in love with it— to us that meant the world. And we knew that Alex and Elena had put their signature on the sale because the buyers were telling us the stories we had told Alex and Elena. To be able to sell the "life of the home" is much more than selling a house. To Alex and Elena it is about making dreams come true in a time when, for too many, it's just business.

We are grateful to have been recommended to call them. It was the best call we could have ever made."

Thank you.
--Nancy and Joe Parshley
Being first time home buyers, my fiancee and I were lucky to have such a knowledgeable and professional REALTOR like Alex on our side. Through her tireless assistance and friendly demeanor, she made the stressful and confusing home buying process as easy as possible. Whether it was answering our barrage of questions at random hours, or finding us a terrific mortgage specialist, Alex had the solution. She accommodated our busy schedules, and taught us how to truly evaluate a home. With Alex, nothing was ever overlooked. When the time comes to sell our home or purchase a new one, we know who our realtor will be! Thanks Alex!
--Rich Larson and Lisa Baillargeon

Just a quick note of thanks for all your help with the sale & purchase of our homes. You & Elena make quite the team! It was an absolute pleasure working with the two of you knowing & trusting that every little detail was being taken care of for us! I will recommend you and Northrup highly when I hear of anyone planning to sell their home!
--Maura Quinn
Alex DeRosa is a successful, REALTOR®, CBR®-Certified Buyers Agent & Director of Marketing for Northrup Associates. She holds a Bachelor of Science Degree in Corporate Communications and regionally serves the local REALTOR® Association on the 2012 Grievance Committee and is an Alternate Director for the Board of Directors of the Massachusetts Association of REALTORS®.
DeRosa previously served as an elected Officer-Secretary for the NSAR. She has also previously served as Chair of Communications, Chair of Professional Advancement, Professional Standards, Business Planning and Member Services as well as being a Board of Director with the North Shore Association of REALTORS®.