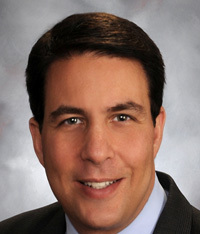 Richard Tisei Broker/Owner
Fax: 781-213-7983
Richard Tisei became the broker-owner of Northrup Associates in 2000 becoming just the third owner of the firm that was originally founded by Norm Northrup in 1952. Richard first joined the office in 1992 as a salesperson.
As broker owner, Richard has continued the long standing tradition of promoting strong ethics and maintaining the high level of personal service that has made Northrup Associates so successful over the years. Under his direction, Northrup Associates has grown into one of the largest independently owned real estate offices in the North Shore region.
Richard has been active in a number of Realtor® organizations. He is Past President of the Eastern Middlesex Association of Realtors®, an organization consisting of more than 1,200 members. In July of 2009, Richard was named Realtor® of the Year by EMAR. The purposed of the award is to recognize one outstanding member who has made a significant contribution to the advancement of the real estate profession and the community at large.
He also serves as a member of the Professional Standards Committee of the North Shore Association of Realtors®. On the state level, he serves as a member of the Board of Directors of the Massachusetts Association of Realtors®.
In addition to his real estate career, Richard has served the community and region as a state lawmaker. He served in the House of Representatives from 1985-1990 representing the Towns of Lynnfield and Wakefield. He was elected to the Senate in 1990 where he served as Senate Minority Leader. He represented the communities of Lynnfield, Malden, Melrose, Reading, Stoneham and Wakefield.