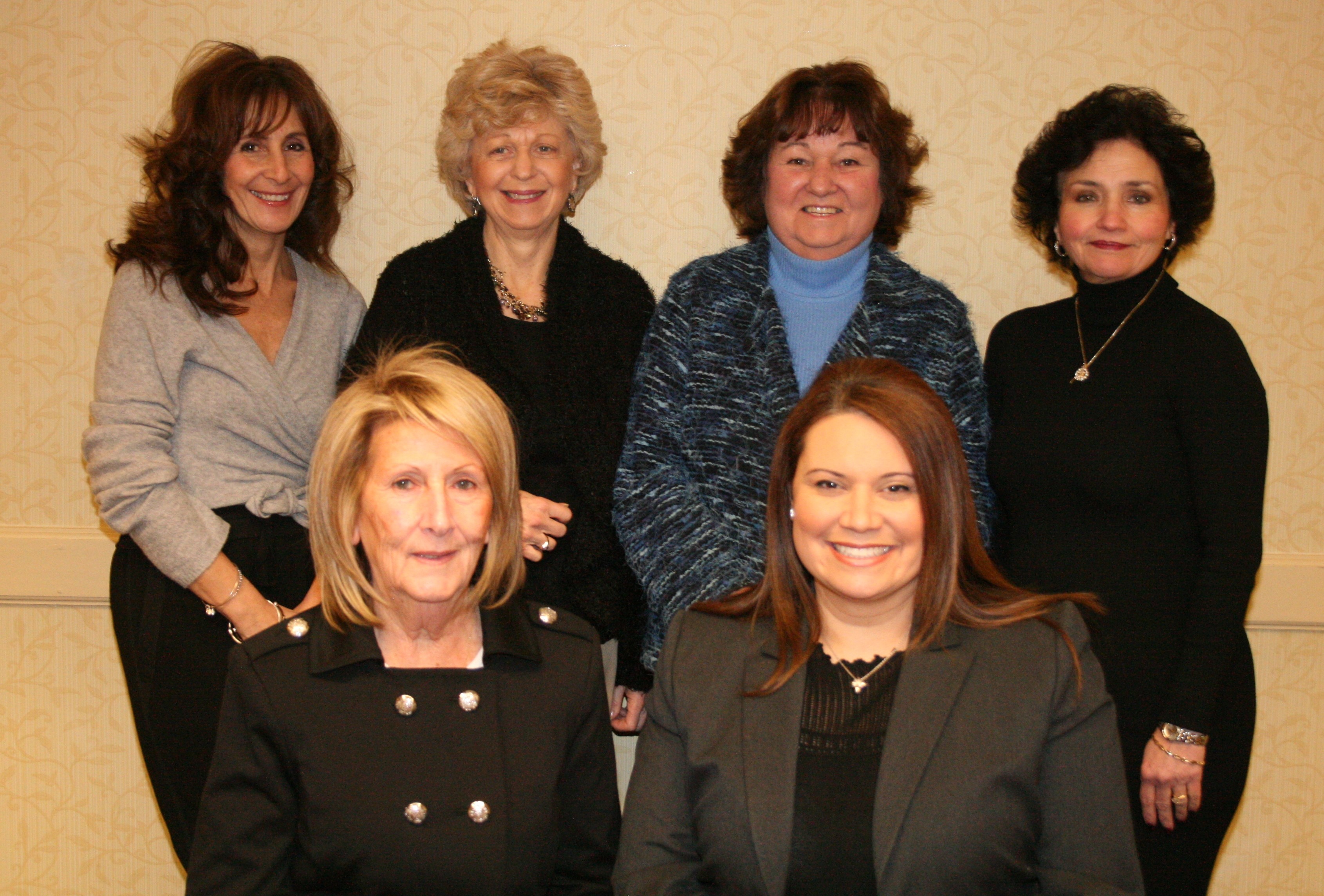 Standing (L-R) Debra Roberts, Marcia Poretsky, Helen Bolino, Maria Miara
Seated: (L-R) Elena Drislane, Alex DeRosa
LYNNFIELD-Northrup Associates recently honored its 2013 Top Producing Realtors® during their annual meeting and awards breakfast. Northrup's Broker/Owners, Bernie Starr and Richard Tisei discussed the real estate firms productive and successful year. "Although the national real estate market has slowed since last year, home sales on the North Shore are still very strong, creating inventory shortages in many neighborhoods," said Broker Owner Richard Tisei. "We are proud to recognize these Realtors® for their high level of accomplishment and commitment to the real estate industry," said Broker Owner Bernie Starr. The local market was dynamic in 2013, with some homes receiving multiple offers over the asking price. Northrup Associates and its Realtors® capitalized on these market conditions, enabling their seller clients to maximize the return on their investments, and helping buyer clients purchase the homes they wanted even in an extremely competitive marketplace.
Each of our Realtors® maintains high standards of professionalism along with a quality of superior customer service. Northrup's standard of excellence is not a Goal; it is our Standard Operating Procedure. This is what makes our real estate firm stand out among other real estate offices.
Helen Bolino earned the distinction of having her best year ever in 2013. Helen was not only Northrup's Top Realtor but she also continues to be the #1 Agent in Lynnfield, with 40 transaction sides, 22 being Lynnfield sales which is more than double the number of transactions than any agent in town. Helen has held this achievement for thirteen consecutive years with a total unit volume in excess of $125 million dollars. "Helen's trademark has been her knowledge of the real estate market, her tireless work ethic and superior customer service," said Tisei. This award represents her investment of many hours of personal service and attention to her customers and clients.
Marcia Poretsky was Northrup's 2nd Top Producer for listings and sales and has consistently been one of the region's Top Producers, specializing in single-family and condominium sales. "She has earned this distinction for her years of dedication, professionalism and has established a strong reputation for excellence and created a large following of satisfied customers," said Tisei. Marcia strives to ensure that everything that is expected from a Realtor® is delivered with superior skills for property owners and prospective buyers.
Maria Miara has built and maintained relationships with clients that have continued to have her among the Top Producers at Northrup. "Her top priority is to provide all of her client's with unparalleled service and personal assistance for their real estate needs," said Tisei. Maria provides her clients with the markets' most accurate and updated information, is incredibly detailed, and executes even the most complex transactions while exceeding her client's expectations.
Debra Cuozzo Roberts prides herself on a high level of honesty, accessibility, and personal service. As an Accredited Staging Professional, she has a love of decorating and design and is available to lend advice and help with home staging and redesign prior to placing you home on the market. "Debra's proactive thinking and a high level of initiative and direct communications make her a vital representative for her clients," said Tisei. Highlighting a properties strengths is an important marketing tool and Debra does this with ease.
Alex DeRosa and Elena Drislane of The Alex & Elena Team earned the title of Top Producers through their knowledge of local properties, marketing, technology, experience and drive. "Alex and Elena are excellent negotiators and problem solvers who are able to maneuver through all types of issues that typically arise during a real estate transaction," said Broker/Owner Richard Tisei. Alex and Elena are consummate professionals who have built their business on the numerous referrals of many satisfied clients.
Overall, Northrup Associates market share and total volume grew both locally and regionally in 2013 ending the year with MLS statistics depicting a total dollar volume of sales of $89,961,276 with 162 sales throughout the Commonwealth of Massachusetts. In 2013 Northrup Associates proudly closed more sale transactions that they have in the firm's 60th year history. It is no wonder Northrup Associates has and continues to be "Your Home Town Realtor".
"As a locally owned and independently run office, Northrup Associates is able to provide a level of service that others simply can not match. That has been the secret to our success in the past and will remain our guiding principle in the future. I would like to thank our entire assembly of Realtors, for their efforts in 2013 and for providing distinct satisfaction to those customers and clients in Lynnfield, Peabody and the surrounding North Shore communities," concluded Tisei.