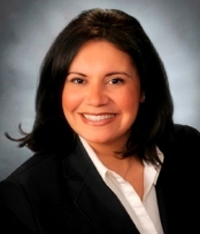 | Northrup Associates Realtors
Northrup Associates Realtors
26 Main Street
Lynnfield, MA 01940
Email Phone: 781-246-2100 Fax: 781-213-7983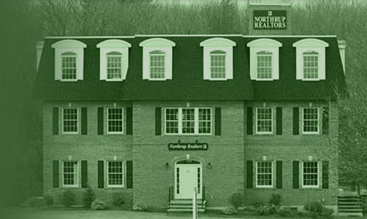 About Alex
Alex DeRosa is a trusted resource in the real estate industry and her clients fondly refer to her as "The Property Pro". During this changing real estate market she and her real estate partner Elena Drislane have achieved the 2010, 2011, 2012, 2013, and 2014 award for "Northrup's #1 Real Estate Team". Alex was also named one of Northrup's Top Producers for 2012, 2013, 2014, and 2015.
DeRosa has brought a wide range of knowledge to Northrup Associates as she previously tenured her career being a real estate manager, mentor and corporate professional for several years. This level of commitment and experience makes Alex DeRosa a valuable asset to the real estate organization and her clients alike who appreciate her working knowledge of the real estate industry. Alex is married to lifelong West Peabody native Russell DeRosa who is the Director of Strength and Conditioning at Boston College. The couple reside in West Peabody with their son Andrew.
"I have established a successful and reputable real estate career built on the many business relationships I have nurtured over the years. I specialize in all levels of residential real estate, including estate sales, new construction and landholding.
I am fluent in Spanish and Italian and am a full-time REALTOR® who is happy to answer any real estate questions you may have. I welcome your calls and can be contacted directly at (978) 979-7993. I look forward to working with you and making your real estate experience a smooth transaction.
Thank you for your trust and commitment."
Designations/Membership:
REALTOR® and Certified Buyers Representative-CBR
Director of Marketing, Northrup Associates
Member, National Association of Realtors-NAR
Member, Massachusetts Association of Realtors-MAR
Alternate Director, Massachusetts Association of Realtors-MAR
Chair, Grievance Committee, North Shore Association of Realtors-NSAR
Member, North Shore Association of Realtors-NSAR
Member Property Information Network-MLSPIN
Member, Realtor.com
Member, Realty Guild
Supporter, Adventures for Angels Playground-Peabody, Massachusetts
Former Secretary-PYH Board, Peabody Youth Hockey, Peabody, Massachusetts
Former Member-Zoning Board of Appeals-ZBA, Peabody, Massachusetts
Former Community Member-West Memorial Elementary School Improvement Council, Peabody, Massachusetts
Formerly responsible for Public Relations-West Memorial Elementary School, Peabody, Massachusetts
1st Recipient of the Norm Northrup Award in 2017 for having the Highest Professional Standards & Ethics along with her real estate partner Elena Drislane
Alex DeRosa is a successful, REALTOR®, CBR®-Certified Buyers Agent & Director of Marketing for Northrup Associates. She holds a Bachelor of Science Degree in Corporate Communications and regionally serves the local REALTOR® Association on the 2018 Grievance Committee and is an Alternate Director for the Board of Directors of the Massachusetts Association of REALTORS®.
DeRosa previously served as an elected Officer-Secretary for the NSAR. She has also previously served as Chair of Communications, Chair of Professional Advancement, Professional Standards, Business Planning and Member Services as well as being a Board of Director with the North Shore Association of REALTORS®.
Alex's Testimonials
Being first time home buyers, my fiancee and I were lucky to have such a knowledgeable and professional REALTOR like Alex on our side. Through her tireless assistance and friendly demeanor, she made the stressful and confusing home buying process as easy as possible. Whether it was answering our barrage of questions at random hours, or finding us a terrific mortgage specialist, Alex had the solution. She accommodated our busy schedules, and taught us how to truly evaluate a home. With Alex, [...]
Rich Larson and Lisa Baillargeon
Dear Mr. Tisei, We would like to thank you and your staff for all your assistance with the recent sale of our beloved antique home at 281 Chestnut Street in Lynnfield. We cannot say enough how fortunate we were to have the "Alex and Elena Team" to help us! They were at all times caring, kind and absolutely professional throughout the entire home sale experience! They were helpful, knowledgeable and sensitive to the nature of the property and always made themselves [...]
Howard and Mary Ellen Whitehead
Dear Alex, Just a note to try to express our sincere appreciation for all the hard work, endless hours and the professionalism which you and Elena brought to the challenging task of helping us sell our beloved old home. Your sound advice and caring attitude were tremendously helpful during the entire process in bringing about the successful outcome. Thank you for your patience and kindness and attention to detail always.
Howard and Mary Ellen Whitehead
Dear Alex and Elena It was such a pleasure working with you both! We firmly believe that we could not have found Realtors with a higher level of integrity. It was nice working with such trustworthy and reliable professionals (whom we could also share a laugh with)! The whole process can be stressful and you both helped us immensely to minimize the stress. You are both wonderful people who are fantastic at your job! We are very grateful for everything that you have done for us. [...]
Much Gratitude, Janice and Mark Mondalto
Alex was professional and was very knowledgeable in every aspect. She was right on top of things. She was familiar with all aspects of a home sale and the documentation that went with it. She was always available and had quick responses to questions. She is the most professional person that I have worked with. I work at a hospital in direct patient care. If I had to rate The Alex and Elena Team, I would rate them in the real estate world as "BEST Real estate [...]
Stacy Kimball
Dear Alex & Elena, Thank you very much. It's hard to know where to begin in thanking you both for all you did in the selling of our beloved home and in buying our new townhouse. You were both there every step of the way. Remember standing in the freezing unfinished rooms? We truly appreciate all your expertise and patience with all our questions. It all went so smoothly and we love our new home. We miss you ladies! We'll arrange to have something and [...]
Jim, Cheryl and Mike Rosato
To Whom It May Concern: I am writing this letter today to express my deepest gratitude for two Northrup Realty employees. Last Spring we decided to list our house for sale on the market knowing full well that the market was tough. With guidance and support from Alex DeRosa and Elena Drislane, our house sold in 4 days! We Alex and Elena were amazing in advocating for us through our sale, but also in the purchase of a new home. The road was bumpy, but we got through both transactions [...]
Melissa & Sean Hubacz
Alex DeRosa was extremely professional & has a full understanding of the business altogether. We used the Alex and Elena team to sell our previous house. They went above and beyond for that property. They were honest, kind & frequently keep in full communication with us through the entire process. There were no delays in any communication, but had thoughtful & knowledgeable immediate responses to our needs. Our prior home sale was such a success that we used them again [...]
Dale & Stacy Kimball
Dear Alex and Elena, Thank you for working with us to find us our home! You never seemed upset by my many texts and calls on this long journey. Always so calm, cool, and collected! In control!!! 3 cheers for Team Alex & Elena!!!
Mary and Billy
Dear Alex and Elena, Thank you so much for helping us get our new home!! We are all so happy. We appreciate all your hard work and professionalism in getting our home! Fondly,
Gary, Lori and Emma Hayward