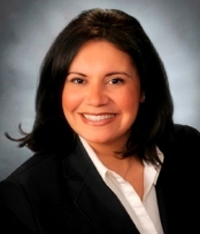 | Northrup Associates Realtors
Northrup Associates Realtors
26 Main Street
Lynnfield, MA 01940
Email Phone: 508-810-0677 Fax: 781-213-7983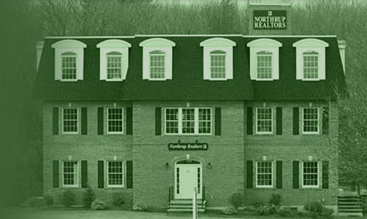 About Alex
Alex DeRosa is a trusted resource in the real estate industry and her clients fondly refer to her as "The Property Pro". During this changing real estate market she and her real estate partner Elena Drislane have achieved the 2010, 2011, 2012, 2013, and 2014 award for "Northrup's #1 Real Estate Team". Alex was also named one of Northrup's Top Producers for 2012, 2013, 2014, and 2015.
DeRosa has brought a wide range of knowledge to Northrup Associates as she previously tenured her career being a real estate manager, mentor and corporate professional for several years. This level of commitment and experience makes Alex DeRosa a valuable asset to the real estate organization and her clients alike who appreciate her working knowledge of the real estate industry. Alex is married to lifelong West Peabody native Russell DeRosa who is the Director of Strength and Conditioning at Boston College. The couple reside in West Peabody with their son Andrew.
"I have established a successful and reputable real estate career built on the many business relationships I have nurtured over the years. I specialize in all levels of residential real estate, including estate sales, new construction and landholding.
I am fluent in Spanish and Italian and am a full-time REALTOR® who is happy to answer any real estate questions you may have. I welcome your calls and can be contacted directly at (978) 979-7993. I look forward to working with you and making your real estate experience a smooth transaction.
Thank you for your trust and commitment."
Designations/Membership:
REALTOR® and Certified Buyers Representative-CBR
Director of Marketing, Northrup Associates
Member, National Association of Realtors-NAR
Member, Massachusetts Association of Realtors-MAR
Alternate Director, Massachusetts Association of Realtors-MAR
Chair, Grievance Committee, North Shore Association of Realtors-NSAR
Member, North Shore Association of Realtors-NSAR
Member Property Information Network-MLSPIN
Member, Realtor.com
Member, Realty Guild
Supporter, Adventures for Angels Playground-Peabody, Massachusetts
Former Secretary-PYH Board, Peabody Youth Hockey, Peabody, Massachusetts
Former Member-Zoning Board of Appeals-ZBA, Peabody, Massachusetts
Former Community Member-West Memorial Elementary School Improvement Council, Peabody, Massachusetts
Formerly responsible for Public Relations-West Memorial Elementary School, Peabody, Massachusetts
1st Recipient of the Norm Northrup Award in 2017 for having the Highest Professional Standards & Ethics along with her real estate partner Elena Drislane
Alex DeRosa is a successful, REALTOR®, CBR®-Certified Buyers Agent & Director of Marketing for Northrup Associates. She holds a Bachelor of Science Degree in Corporate Communications and regionally serves the local REALTOR® Association on the 2018 Grievance Committee and is an Alternate Director for the Board of Directors of the Massachusetts Association of REALTORS®.
DeRosa previously served as an elected Officer-Secretary for the NSAR. She has also previously served as Chair of Communications, Chair of Professional Advancement, Professional Standards, Business Planning and Member Services as well as being a Board of Director with the North Shore Association of REALTORS®.