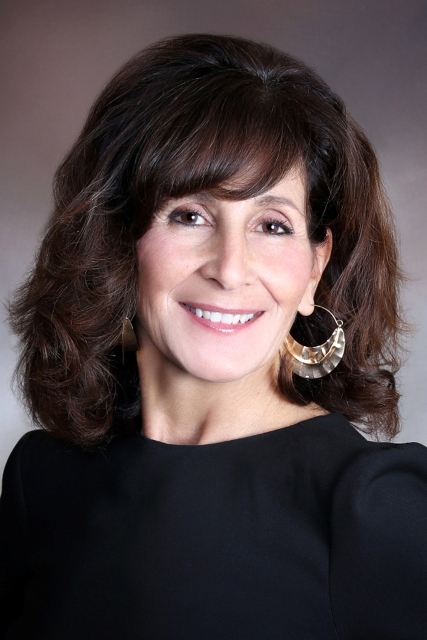 | Northrup Associates Realtors
Northrup Associates Realtors
26 Main Street
Lynnfield, MA 01940
Email Phone: 781-246-2100 Fax: 781-213-7983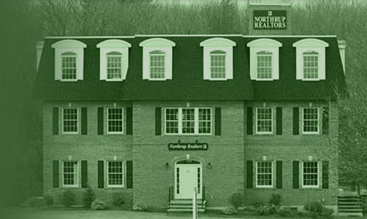 About Debra
Debra Cuozzo Roberts' accessibility, professionalism and personal service makes her a perfect fit for our assembly of REALTORS. She has a love of decorating and design and is available to lend advice and help with home staging and redesign. Highlighting your homes strengths is an important marketing tool in today's competitive market.
I enjoy working with both buyers and sellers as I have come to learn that no two transactions are alike. I have received my Accredited Buyers Representative designation so that I can provide the most professional services to all of my clients. Whether you are buying your first home or condominium, or selling your home of 30 years, nobody will take better care of you than me. I pride myself on a high level of honesty, accessibility, and personal service. I look forward to playing an important role in making your real estate goals and dreams a reality.
I have lived in Lynnfield for most of my life and do enjoy working in the community which has given me and my family such a wonderful place to live, work and learn. I am married to Brian Roberts and we have two sons, Michael and Nicholas. Michael and Nicholas both attended Lynnfield High and went on to graduate college at Columbia University and Endicott College respectively. We have a dog name Remi and we are all avid baseball fans. I too am a graduate of Lynnfield High and Endicott College.
DESIGNATIONS/MEMBERSHIP
REALTOR

Accredited Buyers Representative (ABR)

Senior Real Estate Specialist (SRES)

Accredited Staging Professional (ASP)

National Association of Realtors (NAR)

Eastern Middlesex Board of Realtors (EMAR)

Property Information Network (MLS)

Realtor.com
Debra's Testimonials
I contacted Debra when I needed to put my mother's house on the market. It was a very trying time for me as I was emotionally attached to the house and dealing with my mother's passing. To be honest, I couldn't have done it without Debra's knowledge and assistance. Being new to the housing market and what is expected of a seller, Debra guided me through the whole process. She realized our personal situation and made me feel at ease and not the least bit [...]
Patricia Bennett
My wife and I have known Debra Roberts for years. She helped sell our house in Lynnfield back in 2010 after we moved from the area. The staging and marketing was impressive (we could only see it from afar over the internet since we had moved). Exceptional execution by the whole team. Fast forward to 2012 and Debra helped us buy a condo in Lynnfield, great work dealing with us as we were pretty uncertain what we wanted and she dealt with our changing needs. [...]
Scott and Joanne D.
Hi Debra, It was a pleasure working with you. You don't know how much we appreciate your availability, reliability, professionalism, and having your family pitch in there too! If I know of anyone looking for a property in the general area, I wouldn't hesitate to recommend you with an A+. Best,
Judy Sinsheimer
Debra was always available to us. She made sure she followed up on any questions or concerns we had and responded promptly. She gave us very personal service that never left us feeling we were just one her many clients. Thank You,
Marie and Kevin
We recently sold our house and purchased a condo in Lynnfield,MA . We used Debra Roberts for both transactions. We choose Debra to represent us for several reasons. Debra has worked in the real estate industry for more that 15 years. She provided us with a unique combination of industry knowledge, impeccable integrity and outstanding work ethic (if she promised information, she delivered). Additionally, we choose to do extensive upgrades to our house to prepare the home for sale. Debra [...]
Paul & Debbie Kennedy (Jan. 2015)
Debra helped my husband and I every step of the way when we bought our first home. We were very new to the process so assisted in any way she could. When we were able to find the right house she helped us to present our best offer and it was accepted! She was always easy to get in touch with and available to talk day or night. I highly recommend Debra!
Matthew Brown & Sarah E. Voigt
Hi Debra, Sorry I took so long sending you our heartfelt thanks for being so kind and understanding during our home sale event. We will recommend you to anyone needing assistance to sell their home. You are wonderful! Sincerely,
Richard and Jane Patuzzi
Dear Debra, We wanted to thank you for all of the seemingly long and countless hours you spent on trying to get our home sold. The many "little" things you did and your professionalism really meant a great deal to us. We will recommend her to anyone looking for property or wanting to sell their home. We wish you the best always. It has been a pleasure working with you and getting to know you. Best,
Dora and David
Dear Debra, Thank you so much for all you did to help Tom and I find our perfect home. It was a long process for sure, but all worth it in the end, as for sure, but all worth it in the end, as we are so happy here.
Denise & Tom
Debra Roberts was fabulous to work with! One of the very best.
R. Clark