| Northrup Associates Realtors
Northrup Associates Realtors
26 Main Street
Lynnfield, MA 01940
Email Phone: 781-246-2100 Fax: 781-213-7983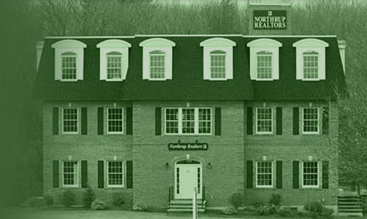 About Gale
Gale Rawding has a unique combination of skill, wealth of knowledge and 25 years of impressive real estate experience which has made her a top producer for the last ten years. She is an asset to our company and clients. She offers sound advice and superior marketing skills.
Gale has built relationships based on trust, respect, integrity and complete customer satisfaction.
She can facilitate every avenue of a real estate transaction including single family and condominiums sales, new construction and luxury homes. Gale has resided in Lynnfield for more than thirty years with her husband, Steven, and their two sons.
"SELECT THE BEST REALTOR FOR THE BEST MOVE OF YOUR LIFE!!!"
21 Years of Full-Time Experience
Professional Designations:
C.R.S. - Certified Real Estate Specialist (Only 4% of Realtors have this designation)
C.B.R. - Certified Buyer Representative
G.R.I. - Graduate of Realtor Institute
NAR's GREEN Designation
Awarded Top Selling REALTOR in Lynnfield for 1999, 2000, 2001, 2003, 2004, 2005, 2006, 2007, 2008 & 2009 and of a number of awards signifying a willingness to service community needs as well as professional accomplishments.
Membership:
REALTOR®
National Association of Realtors
Massachusetts Association of Realtors
North Shore Association of Realtors
Property Information Network (MLS)
Realty Guild
Realtor.com
Member of Lynnfield Historical Society
Women Council of Realtors
Metropolitan Executive and Professional Registry
Feel free to email or call with any questions.
"It will be my pleasure to work with you."
Gale's Testimonials
Richard : Thank you ever so much for helping to get things started for us in listing, marketing, and eventually selling my home at 9 Newhall Road. I could hardly believe just how quickly that everything was underway at the meeting that we had sitting around the dining room table together. Many, many thanks for designating Gale Rawding to be our personal broker. She really did a superb job in handling everything, much of which was undoubtedly way over and above the call of [...]
Walt Silva
Dear Richard, Your office recently sold our property and was involved in the purchase of our new home. Gale Rawding and Joanne Paine were tireless in their efforts to sell our property. To our surprise, the house took longer than most to sell and the "right" buyer did not come along quickly. However, Gale Joanne and others in your office were diligent in their efforts to find the "right" buyer. Your staff exhibits professionalism, honesty and [...]
Susan & Donna Angelo
My wife and I used a Realtor other than Northrup to sell our home and quickly discovered that it was the wrong choice. Unfortunately we were under contract and had to live through our decision. Our house didn't sell and when the Broker's contract expired, we eagerly went with Gale Rawding and Northrup Associates. Gale provided us with the support and suggestions necessary to sell our house. Selling a home in these difficult economic times was not easy and we hit road [...]
Dan and Kathy Platcow
Gale and Joanne, My family and I cannot thank you enough for all you did to get us into our dream home. In less than two months, you accomplished what we would not trust another company to accomplish in a year. You listed and sold our home and uncovered and resolved a significant issue with our new home that would have been very costly to us if undetected. Your knowledge and commitment as well as the support of your entire office gave us the confidence and support we needed [...]
Gerry, Sharon and Matthew
Hello Gale! I am back HOME, in Maine, where I really know I belong. I found myself singing, over and over, one of Simon & Garfunkel's hit songs, "Homeward Bound" on the ride up. I truly don't quite know just where to begin in thanking you for EVERYTHING!!!! Just incredible !!!! I have Oh so many feelings and emotions, but truly feel that I have a new very dear friend in Gale Rawding !! Whether "cut from the same cloth", or whatever, it just [...]
Walt
Dear Richard, I just wanted to let you know how grateful I am for the outstanding service I received from Northrup and more specifically Gale Rawding. I would not have managed to get through the sale of my Lynnfield home and then, the purchase of my new condo in Wakefield without her detailed and professional services. She helped me understand the process, and then, ever so carefully, guided me through each step with patience and understanding. She left nothing to chance and [...]
Laura Broding