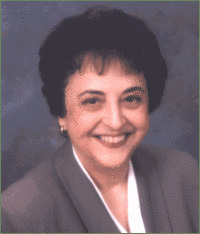 | Northrup Associates Realtors
Northrup Associates Realtors
26 Main Street
Lynnfield, MA 01940
Email Phone: 781-246-2100 Fax: 781-213-7983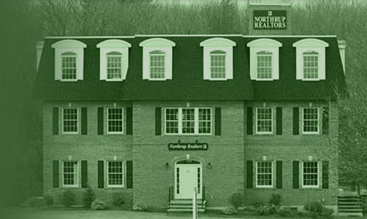 About Ginny
Virginia Ciulla has been with Northrup Associates for more than two decades. She is well versed in the sale of single family homes and condominiums. Ginny runs Northrup Associates rental and property management division. Ginny is a native of Lynn and has been a Lynnfield resident for more than 40 years.
Designations/Membership:
Graduate of Realtors Institute - GRI
Certified Buyer Representative - CBR
Certified Rental Agent - CRA
Rental & Property Management Director at Northrup
National Association of Realtors
Massachusetts Association of Realtors
North Shore Association of Realtors
Property Information Network Multiple Listing Service
Past Lynnfield Senior Citizen Board Member
Past Chairman of the Community Service North Shore Board
Realty Guild Multi-Million Dollar Award
Activity:
Active in Sales & Listings
Rental and property management specialist
Realty Guild Multi-Million Dollar Award
Serving the entire North Shore Area
Ginny's Testimonials
Dear Ginny, You were a lovely person to work with regarding the sale of my house. I had been nervous but you made it easy. I'm adjusting to apartment living but it'll never be quite like living in a private home. Best of luck to you. Hope you sell lots of homes. Sincerely,
Adeline Bogden
Dear Ginny, Our sincere thanks again for your invaluable help with the sale of our home. It was a pleasure having someone professional as you to work with. If we hear of anyone wishing to move to Lynnfield we will certainly give them your name. Sincerely,
Paul & Patti McCusker
Thank you very much for everything you did. Jen loved the picture. We both thought you did a great job and dealt with all the confusion gracefully and knowledgeably. Thanks so much.
Erick Scutellaro & Jen
Now that the boxes are empty I wanted to write a note to tell you how pleased Paul and I were with the performance of Ginny Ciulla. Ginny is professional, well organized and knowledgeable. She was always prompt for showings and open houses. She always made us feel like we were the most important clients Northrup had. Our hose was not an easy house to sell, but Ginny got the job done. Happily in a town house which she sold us.
Paul & Brenda Basile
Ginny, We can't thank you enough for all you did for us leading up to the purchase of our new home. Your kindness is so truly appreciated. We realize that real estate brokers represent the sellers, but we never felt that way with you. Your professionalism is outstanding. We are so fortunate to have met you. Fondly,
Timberly, Carl, Matthew & Meaghan
Dear Ginny, Now that I finally have a few moments to myself I wanted to write and tell you just how much we appreciated to have you for our realtor. Just 9 months ago we did not think that we could ever trust another, but you changed all that with all your courtesy and professionalism. You were wonderful on the sale of our house...so helpful and patient with my hundreds of questions and phone calls. We are almost settled and would like you to come by and visit us in our [...]
Elena & John
A couple of years ago it was my father and my pleasure to make the acquaintance of Ginny Ciulla, Realtor from your organization. After the passing of my father Ginny sold my father's home in Lynnfield for his estate . Her performance and professionalism was excellent. I cannot find enough words to express my appreciation with her work and communication skills during that difficult time. I can tell you without hesitation that I would recommend her to anyone [...]
Arthur S. Staples, Jr.
Dear Ginny, Thank you so much for making our sale and buying our unit a very pleasant experience. You are the very best. Love,
Mary & Steve
Dear Virginia, We appreciate all of your time and assistance in locating such a beautiful home for us. Thank you so very much. Sincerely,
Michael & Susan Riley
Dear Ginny, Ralph & I want to thank you for everything you've done in the last few months. You were more than just a realtor to us and that won't be forgotten. We deeply appreciated such kindness and were both very touched. Please stop by and see our progress. Thanks again.
Darlene & Ralph