| Northrup Associates Realtors
Northrup Associates Realtors
26 Main Street
Lynnfield, MA 01940
Email Phone: 781-246-2100 Fax: 781-213-7983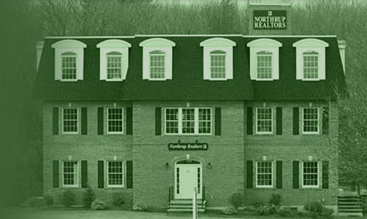 About Helen
Helen Bolino has been Northrup Associates' most successful agent over the past two decades. During that period she has sold over 300 homes in Lynnfield, more than any other sales agent. She has also been a leader regionally having sold more than $250 million of property throughout the North Shore.
Helen's success is the result of the great rapport she establishes with buyers and sellers as well as her background in negotiating and mediation. Most importantly she is a hard worker. Helen is a native of Lynn and has resided in Lynnfield since 1980 with her husband Joe and children Joanne and Joseph. Joe worked in the Lynn and Melrose Public Schools for more twenty years.
"I am a full time realtor with the Goal of providing my clients with premier customer service. This is accomplished through dedication, integrity, professionalism and commitment to my clients needs"
Education:
Masters Degree in Counseling
Bachelor of Arts in Sociology
Numerous Training Classes by The Department of Labor- Consumer Price Index on collecting, reporting and analyzing data on market conditions and housing cost
Training by Dept of Welfare on conflict resolution, mediation and stress management
Designations/Membership
REALTOR®

Lynnfields Number One Real Estate Agent 2001-2015
Lynnfield's Leading Real Estate Agent 1998-2015
Award Winning Multi Million Dollar Producer
Licensed Salesperson since 1987
Associate at Northrup since 1996
Certified Buyers Representative (CBR)
Senior Real Estate Specialist (SRES)
Seller Representative Specialist (SRS)
Former Economic Assistant
North Shore Association of Realtors
Massachusetts Association of Realtors
National Association of Realtors
Property Information Network (MLS)
Realtor.com
Realty Guild
US Dept of Labor - Consumer Price Index:
Former licensed social worker-MA Dept of Welfare
Economic Assistant for Consumer Price Index
Testimonials:
"Helen was super helpful in finding our home, and throughout the closing process. A few questions came up post-closing, and Helen was quick to respond and provide assistance. I would highly recommend Helen to anyone looking to buy or sell their home!"
--James and Laura Healey
"After working with many brokers in selling 7 houses in different areas of the country, we found Helen to be the best we have dealt with. She knows the local market well, is easy to work with, and always responds in a timely manner. In a business that can often get emotional, she was calm, positive, and supportive throughout the process. We would highly recommend her to sellers in the area!"
--Fred and Betty Strader
Helen helped our family purchase our first home over ten years ago. She was instrumental in the quick sale of that same property in 2008 (the worst real estate market in 25 years). Not only did she help us sell the property quickly, but we also managed to get full asking price!
Our next home purchase was a non-traditional intra-family transaction. Most real estate agents avoid situations like this due to the complexity and lack of commissions. However, unlike most agents, Helen generously helped guide our family through the process without a hitch.
When we outgrew our home last year, Helen, once again, played a significant role in the successful sale of our home. The 2016 real estate market was nothing like 2008, but this time instead of getting full asking price, Helen got us 4 offers the first weekend and close to 5% over our asking price (there was actually a bidding war between buyers).
We can't say enough good things about Helen. She has a strong work ethic as she is literally accessible 24/7. She is also an extremely patient person. We were undecided on a town for the purchase of our next/now current home. Helen took us to walk through homes for sale in several areas, which were close to our work as she understood commute time was a large factor in where we would choose to reside. She is vastly knowledgeable with a broad area of expertise. Throughout our home buying journey (it was truly a journey that lasted almost 1 year), we came across one neighborhood that we absolutely fell in love with, but nothing was on the market. That didn't stop Helen. She sent personalized marketing materials to each home owner in the development and received multiple responses given her stellar reputation. She successfully negotiated what we thought was a very good price for the home of our dreams.
It is evident to us why Helen has continuously been named Northrup Associates' most successful agent for the past 20 years! We will gladly recommend Helen to anyone and have multiple friends/family members who use her and will continue to do so in the future.
--Josh and Melissa Peabody
We were so pleased that we selected Helen Bolino to sell our home. She has it all. Winning personality - Friendly and cooperative demeanor - Excellent sales and marketing skills. The proof is in the pudding. Well over asking in 3 days from listing to sale. What else is there to say?
--Penny and Stan Handman
Helen has been my agent for buying and selling for over 10 years. She is knowledgeable, reliable, and genuinely cares about her clients. She represents the community positively and with pride. She is honest and kind and I recommend her, a Realtor without any reservation.
--Erin Duprey
Thank you so much for helping us sell our condo and find our home. You were a true professional. You were knowledgeable about the market and you were readily available at all times. Thank you for your patience and understanding. I know we weren't the easiest clients to have. But you were there...you made everything possible and you made it happen without inconvenience. We HIGHLY recommend you to anyone looking for the "BEST in the BUSINESS" to buy and sell their home! You truly have the customer's best interest at heart from the moment you meet them until the job is done! I always felt you were there for us and sincerely appreciate it. I love the fact that you respond instantly to any question we have regarding our real estate transaction. We found this attribute to be very helpful as buying and selling a house can be very stressful!
--Marina DiCarlo
We would like to thank Helen Bolino for all her hard work in selling two homes and helping us purchase one. Helen is the most professional person we have ever worked with. During one of the sales, we thought we should go off market, but Helen convinced us to stick with it and two weeks later the house was sold. The second house we sold, Helen did such a great job marketing that the house sold at the open house. She handled all the details for all three properties and things went so smoothly. We would highly recommend Helen Bolino to anyone thinking about buying or selling a home. She will be with you every step of the way.
--Joyce and Phillip Harrington
We had contacted Helen about a year before we sold our home to see what our home was worth and to find out what we needed to do prior to putting our home on the market. Helen spent a lot of time wit us explaining the process, discussing our home and what the market was like at that time. When we decided to sell a year later, Helen was the first person we called. She was very professional, knowledgeable and was able to sell our home right away, for than asking price. She was very patient and helpful throughout the entire process. I highly recommend Helen.
--John and Helen Roberto
Helen was a pleasure to work with. I would and have recommended her. She is patient and thoughtful throughout the entire home selling and buying process. We always felt that Helen had our best interests in mind and were confident we were in good hands and getting good advice. We are now in our forever home, but if for some reason we were to move again, I would without hesitation call Helen.
--Jim and Monica Leger
We contacted Helen to help sell our house as well as purchase our new house after she came highly recommended, and she did not disappoint. Helen was always very helpful, responsive and informative in both the buying and selling process. She ensured that we would have a smooth transition from one house to the next. We would highly recommend Helen for any real estate needs in the north shore area, she was truly a pleasure to work with.
--Craig and Nina Bryant
If you want to buy a property in Lynnfield, there is no other real estate agent you should choose but Helen Bolino. There is no question why she is the top selling agent for Lynnfield. She listens to exactly what you are looking for and she will find that house for you. Without Helen we would never have been able to move to Lynnfield. Helen is extremely professional and is very knowledgeable. She kept us informed during each step from offer letter to closing, and even checked in with us weeks after closing! If I would ever sell my home or buy another, Helen would be our first and only choice.
--Steve and Maria Bottaro
Helen was excellent in a complex dale which was the selling of my Mothers and our family home, which she lived in for 48 years. She was involved in the long process, from Mom thinking it might be time to move into assisted living to the closing. My mother is a very independent and opinionated 93 year old; Helen was wonderful working with her and helping her feel very good about the decision and process. The house was sold in 3 days for significantly more then most thought it was worth. Additionally there was a lot of communication with multiple family members which was managed very well. We were very glad to have had Helen help us with this significant change in our family's life.
--Anne Coop
We engaged Helen as our seller's agent when we decided to sell our home. Helen is very well informed with the housing market in the Town of Lynnfield and the municipalities in the surrounding area. As a seasoned realtor, she has had many years of transaction experience, expertise in selling and relationships with other brokers and brokerage firms.
Due to the state, local and banking regulations and requirements, the process of selling of a home can be a trying and stressful ordeal. Helen's experience, guidance and support helped us migrate through this maze and make the selling of our home less tense. We were presented with an agenda and their resolutions well in advance, eliminating surprises.
Helen was always available, very responsive and never missed a call, email or text even when she was out of town. Helen would make suggestions and recommendations but was always willing to accommodate the seller's requests and opinions.
Helen seemed to work very well with prospective buyers and their agents. She always presented all available options and never encouraged us to make any decision that we were not comfortable with. Based on our experience, we would not hesitate to recommend Helen to any prospect considering a real estate transaction.
--Joanne C. and A.P.C.
Helen served as our Realtor once we purchased our Hamilton home. I will say that I could not imagine using any other Realtor. She went above and beyond all of my expectations and made the process as easy as buying a home could be. She went to the town hall on numerous occasions to follow up on property questions we had and proved to be a great negotiator in dealing with what turned out to be a difficult seller. She has remained in touch with us since our purchase and if we ever look to move we will definitely be using Helen again.
--Frank and Katie Landino
I used Helen Bolino as my Realtor in the selling and buying process of my old and new home. I must say I truly believe I could have not done it without her. The selling process of my house was one of the toughest sales I ever heard of in the real estate industry and Helen pulled through for us. She reassured me each day that everything was going to be okay and she was right! The people she knows was a huge help as well! She gave me her honest opinions on previous houses I looked to buy and I am so grateful I never purchased some of those houses I considered in the past. I am grateful each day when I walk in the front door to my beautiful home that I was in search of for years. Helen made it all possible. She understands the market better than anyone and I highly recommend her. She doesn't miss a beat!
--Jackie and Phil Lohnes
Helen acted as the Seller's agent when selling our condo, and the Buyer's agent when we subsequently purchased our first single-family home. She is competent, prompt, and never pushy. We had a lengthy home-search of almost a year while we searched for the perfect home for our family. Helen was always patient with us, and wanted to ensure that we were happy with the home we would eventually end up with. Helen is familiar with the Lynnfield area, and surrounding towns. She also has expertise and extensive experience as a Realtor. We were always confident in Helen's opinion on anything real estate related and her concept of value. By the end of the home search, we felt Helen became part of the family. We would not hesitate to recommend her to anyone looking to buy or sell a home in the Lynnfield (and surrounding) area.
--Michael and Donna Aruikar
We recently sold our home in Lynnfield with the help of Helen. My wife and I were extremely happy with Helen's efforts on behalf of our sale. She is personable, organized and understands the market exceptionally well. We both enthusiastically recommend Helen.
--Peter and Lisa Cash
"As first time home buyers, my wife and I could not have asked for a better Realtor than Helen Bolino. She was responsive, attentive, and has an unbelievable eye for detail. Helen helped us find the right house for us, and then persisted through a tough negotiation process to ensure that we got a fair price on a quality home. We love living in our new home, and we wouldn't be here without Helen."
--Jeff and Kayla Frost
We recently decided to sell our home of 25 years. This was not an easy decision, but a necessary one. We reviewed the real estate landscape and decided to commit with a reputable well known agency, and most importantly to an individual with a proven track record. Helen Bolino guided us through one of the most stressful processes known with a degree of knowledge and professionalism that resulted in a relative quick sale and successful close process. Thank you Helen.
--Alice and Bob Odachowski
I have worked with Helen over the years. Her knowledge and experience made a typically difficult and anxiety ridden process one that was smooth and less stressful. She was always available for questions and advice and truly went above and beyond. I would definitely recommend Helen to anyone who is looking to buy or sell a home on the North Shore. When you work with Helen you are working with a true professional.
-Brian & Janine Sheehan
I have successfully used Helen Bolino as my Realtor in the selling and buying capacity for five major real estate transactions over the last fifteen years. Helen is an experienced, knowledgeable and exceptionally professional agent. She provided us with the tools necessary to sell our homes at the highest amount and used amazing negotiating skills to acquire our dream homes. Our most recent experience with Helen was just several months ago when we bought our current house which we are thrilled to have attained and we couldn't have done it without Helen's diligence. She is a wonderful, loyal person and we are forever grateful to the happiness Helen has brought to our family.
-Tim & Jeanna Doyle
We recently moved back to the Boston area after many years in NYC. We knew we wanted to buy in Lynnfield and were told that Helen Bolino was hands down the best Realtor in the area. From the minute we started working with Helen we realized how true that was. She was INCREDIBLE! She is everything you want in the person who will help guide you along the home buying journey. Honest, intelligent, caring, warm and willing to go the extra mile to help you find the home of your dreams. She understands the market better than anyone else out there and will only show you homes that are an exact match to your wants and budget. Her follow up is thorough and quick and she gives you all the attention you want. This was our first home purchase and Helen made it quick, easy fun and painless. If you are thinking about buying a home in this area-no one is better than Helen Bolino. I can't say enough about her and would never even think to work with anyone else.
-Mark and Jennifer Vitagliano
In our view Helen Bolino is the area's premier Real Estate Professional servicing the Lynnfield market and beyond. We interviewed several brokers and right from the beginning instinctively knew Helen would best represent our needs. Our home listed at our near the top of the market which required a skilled professional to find the right buyer and handle negations on our behalf. Under Helen's guidance and expertise, our beautiful home sold in a timely manner at an impressive price making for a seamless transition to our new condo. We are a satisfied customer and would recommend Helen to represent any seller.
-Bill and Janice Wollinger
We've worked with Helen for well over 10 years. We know we're in good hands every time we've had the pleasure to work with Helen because she's very knowledgeable about the real estate industry. Helen's professionalism, friendliness and "can do" attitude are just a few of the qualities that continuously draw us to her. She not only takes tremendous pride in her work, but also manifests that pride in her commitment and dedication to your particular needs. I'm not surprised when I read every year that she is one of, if not, the top real estate agent(s) in the area. Even with her great success, she continues to make you feel like you're her only client!
-Chris and Beth Barrett
Helen is a rare individual that made a complicated and stressful process of selling and buying our homes into a pleasant experience. With over 15 years of experience she knows and understands market trends and strategies of preparing the home for showing, dealing with potential buyers, selecting properties, and closing the deal. The advice and guidance she provided to us was invaluable, and was always in line with our wishes and expectations. She never forced us to make any decision we were not comfortable with, and never used scare tactics so common in this profession. It was clear to us throughout this process that she was looking out for us and was guided by our interests. We had a very positive experience and would recommend Helen highly to anyone looking to buy or sell their property. She was a pleasure to work with and we will definitely recommend her to anyone looking for a real estate agent.
-Max and Olga Milendorf
Helen did a great job helping us finding the house of our need. She was very knowledgeable and always there when we needed her. She is also very knowledgeable of the house market trends and its price. She has great negotiation skills. Above all she is very nice and super friendly. I would recommend Helen to anyone in the market for a house because she always has your best attention in mind.
-Elda and Dorian Vladasi
Helen sold our home in a few weeks and did a fabulous job. We live in the same town for many years; therefore she was very knowledgeable about pricing our home. Helen walked us through the process of selling our home from beginning to end. She helped make selling our home less stressful with her kindness and support. I highly recommend Helen to anyone who is buying or selling a home.
-Tony and Sylvia George
We met Helen at our very first Open House in Lynnfield. Right away, we were very comfortable with her and impressed with her professionalism and knowledge of the area. Helen guided us on the long 1.5 year process of finding our perfect home. Helen made what should have been a very stressful process actually fun and enjoyable. She was so insightful and answered all of our many questions honestly and with patience and kindness. She never made us feel rushed or like we needed to hurry up and make a decision. Without her, we simply would not have found our house. Her extensive relationships in the area help her to know what is soon coming on the market. Helen even went above and beyond her job responsibilities by helping with our 3 year old daughter when we would view homes so that we could focus on what we were looking at- our daughter loves her! We just cannot recommend her enough.
-Dan and Lauren Wolf
My husband and I were referred to Helen through a family member. We could not have been happier with our experience. We knew we wanted to live in Lynnfield and Helen zeroed in on listings that met all of our criteria. She was honest about her opinions about homes and locations which is something my husband and I wanted to hear from a town expert. When it came time to put an offer on a house, she was very helpful when pulling comps in the area and helped us get to a fair price on our home. We just closed last week and could not be happier. We would recommend Helen to any friends and family looking for a home in Lynnfield or anywhere on the North Shore.
-Paul and Kate Tenney
Helen did a wonderful job providing insightful and helpful information when I was looking for a townhouse on the North Shore. I would highly recommend Helen if you are looking for a real estate agent who will help make your home buying process easier.
-Wesley Sarro
Helen knew the house we were selling was a special property and engaged potential buyers who were in the market for that type of property. We sold the house within a couple of weeks to wonderful people. The entire transaction was the best house selling experience I'd ever had or even heard of.
-Bob Zwolinski
Helen Bolino was very professional and personable. Our family was experiencing a difficult time selling my deceased father's house. In a slow economy she managed to find the right buyer. She helped to take care of all the details so that we didn't have to worry. This is not the first time we've worked with Helen and it won't be the last.
-Maureen Gormley
Helen was great to work with. Next time I buy/sell a home, I will work with her again without a doubt. We were first time home buyers, she made the process very easy. I try to refer people to Helen whenever I can.
-Erik Adams
Helen is wonderful. Throughout what was a very stressful process for me, as a first-time homebuyer, Helen was always accessible, informative, and enormously helpful. Whenever I called her, she always answered the phone or called me back shortly. If she didn't know an answer to a question, she immediately found out the information and called me right back. She took me to see a number of properties, and she offered her insight about things I wouldn't have thought to ask; she really listened when I would give her my thoughts, and I could tell that played into her process of looking for other listings she thought I would like to see. I would highly recommend her.
-Elissa Torto
Helen Bolino helped me sell two properties for my mother's estate. She was prompt, pleasant, prepared and professional from the time of our first meeting. She provided practical, targeted recommendations as I was preparing the house for listing. Her assessment of possible listing and selling prices and her insightful comments regarding the various positive and negative factors which would influence pricing and eventual offers were very helpful. She offered great guidance and sound advice in the negotiation process and was diligent when it came time to close the deals. Helen was a pleasure to deal with. She helped me find everything from a plumber and electrician to a painter and someone to help clean-out of my mother's house. This was especially helpful as I live in a different state, a 2 1/2 hour drive away. She met contractors and inspectors at the houses when I could not be there, saving me from countless lost hours of work and many long car trips. I highly recommend her as an exceptional real estate professional who is extremely knowledgeable, able to market properties effectively, bring in a sale, and guide on through the process of selling a property even in a challenging market.
-Connie McLeod Hunter
Helen,
Now that the home buying process is behind us, we wanted to thank you for the tremendous amount of work you put forth to make it happen. It sure had its ups and downs but your confidence always put us at ease. You were such a pleasure to work with and you made the process much more manageable for the both of us.
Once the house looks a bit nicer we will invite you over to see the results!
Thank you again-
Fondly,
-Mike & Lauren Hall
Helen is absolutely wonderful!! I would highly recommend her to anyone looking to buy or sell a home. Her knowledge of the marketplace and her calm, honest, level-headed approach are just invaluable. We listed our home with Helen, had two offers after the first open house, and it was under agreement within a few weeks. She then helped us find a new home in Lynnfield. With three young boys and only a few months to move, this was a very daunting task for us, to say the least! Helen guided us through the whole process, and was always available to answer questions and offer advice, whether it was 8:00 in the morning or 8:00 at night. Helen kept me sane when emotions ran high, and provided us with the information we needed to make sound decisions. My family could not be happier in our new home. Helen went above and beyond to help us out, for which we can't thank her enough!

-Karen and John Michalski
Thank you for all your help in finding me a home. Even though my price range was very low, you treated me as if I was a million dollar buyer. You showed tremendous patience, perseverance and knowledge as you guided me through the short sale process. I will recommend you to everyone I know.
Thanks for everything.
-Timothy Degrande
I first met Helen Bolino at an open house in Lynnfield. I knew after our first meeting that I wanted to work with her to find a new home in Lynnfield. Although I was not interested in the house she was showing, she was very helpful and knowledgeable about the entire available inventory of homes at that time. I found and purchased a home in Lynnfield with Helen and, gave her the listing to sell my previous home. Helen played a pivotal role in shaping the negotiations for the purchase of that home and, I have used Helen and Northrup Realtors yet again, when I decided to look for my next property. I can always count on Helen to yet the job done.
-Edward Blee
My wife Gerri and I have lived in Lynnfield for most of our married life. During that time we have conducted five real estate transactions with Northrup Associates. The last four, including our current home, have been with Helen Bolino as the agent. In addition to her market knowledge, Helen brings professionalism and an unmatched work ethic to the real estate dynamic. These traits, when combined with her winning personality and ready smile, have made us exclusively, Northrup clients. In none of the transactions has a property been on the market for more than two weeks and almost unfailingly they sold to the first customer. Helen Bolino and Northrup....a winning team."
-Bill & Gerri Frost
"Generally, the process of moving is most stressful however, Helen Bolino and the staff at Northrup Realtors exemplified a high level of professionalism in all aspects of the moving process - from the initial decision to sell, the many details involved in marketing the property, to the final closing.
All paper work was completed in a timely fashion without stress to us the homeowners. We were particularly impressed with Helen as a "detail person" - we never had to worry about the processing or gathering of vital documents. Helen did it all!!! Kudos to Northrup Realtors for their excellence!"
-Sal & Maryellen Lentine
Helen Bolino helped us as well as and our children during the selling and buying of our homes. Throughout the process she displayed the utmost professionalism. With a wide base of knowledge, she made the process intelligible to "non real estate" people. She is very honest and sincere. Her integrity was evident from the listing to the passing. Helen was always available to answer any questions and provide valuable information, to ease any anxiety we encountered during an unfamiliar process. She is a very honorable person and we would like to take this opportunity to publicly thank her as well as the wonderful staff at Northrup Real Estate for all their help.
-Jack & Janice Sheehan