| Northrup Associates Realtors
Northrup Associates Realtors
26 Main Street
Lynnfield, MA 01940
Email Phone: 781-246-2100 Fax: 781-213-7983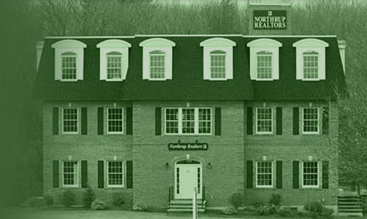 About Kim
Kim Burtman is a full time REALTOR and a lifetime North Shore resident and has lived in Lynnfield for 16 years. Kim is married with twin daughters Justine and Amber, and a son Nicholas, all of whom graduated from Lynnfield High School and attended college.

Kim has 36 years in the customer service industry along with 18 years in the medical field as a Manager and Dental Assistant for Boston Endodontics. Burtman has a strong work ethic along with excellent customer service which would be an asset to any client looking for real estate in the North Shore. Kim is a graduate of Peabody High School and attended North-shore Community College.
Designations/Membership:
Certified Buyers Agent, CBR®
North Shore Association of Realtors
Massachusetts Association of Realtors

National Association of Realtors

Property Information Network (MLS)
Testimonials:
Dear Kim,
I just wanted to tell you how thankful my husband and I are that we chose you to represent us in selling and buying our home. You sold our house and found us a new house that we closed on all within two weeks. We did not have to waster any money on extra mortgage payments or months of storage. Considering I was 9 months pregnant at the time we needed everything to happen fast and you made sure we were taken care of and devoted your time to get us what we needed/wanted. You made made everything so convenient. And on top of that you sold our house for top dollar which is the only reason we were able to afford our dream house. And I can't believe when we were about to put in an offer for the house we wanted to buy, it came off the market before we had a chance to. I'm so happy that you made sure to get in contact with the sellers so we could put in the offer because you knew we really wanted the house. After many conversations and you not backing down, we got the house (our dream house) for less than the list price. We could still be looking if it wasn't for you or we could be very unhappy in a house we didn't want if you didn't go that extra mile for us. We could not be more pleased and happy with your service. Being 9 months pregnant and happy is not very common and I couldn't have been happier for what you did for us. We will recommend you to everyone and will most certainly use you for all our future real estate needs. Than you again Kim!
Sincerely,
Mike and Amber
To My Agent Kim Burtman;
I would like to thank-you for all your help and assistance with the purchase of my new home. You were very professional, efficient, kind and courteous helping me find the home I wanted and liked.
At the time when I needed you the most you were right there to help me with the purchase and sale and you knew what each home had for amenities and you knew what I needed and my desires which made the process seamless and so enjoyable.
Your research and attention to detail particularly my price range was flawless, ultimately working out the best deal for me.
Every time I called you and or sent you a text message you always responded back to me in a timely fashion and I really appreciated that.
I want to thank both you and Northrup Associates for all your time and assistance in making this so easy for me.
Sincerely,
--Steven Orlowski
Dear Sir,
This letter is being written as an endorsement for Ms. Kimberly Burtman involving the selling of my home.
The whole process was handled quite professionally and efficiently. I was kept informed throughout the process. My call to her were returned quickly with answers. She scheduled open houses almost every Sunday until we had an offer. After an open house when I returned home, everything was tidy and all of the doors and windows were secure.
I would recommend Ms. Burtman to anyone needing an agent. It is with pleasure that I write this recommendation.
Sincerely,
Mitchell L. Afrow