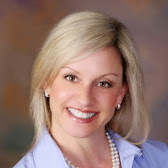 | Northrup Associates Realtors
Northrup Associates Realtors
26 Main Street
Lynnfield, MA 01940
Email Phone: 781-246-2100 Fax: 781-213-7983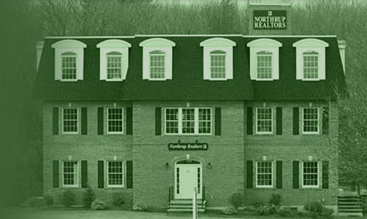 About Lori
Lori Kramich is a full time REALTOR and a 38-year resident of Lynnfield. Lori and her husband, Bob, have three sons; Matthew is currently a Sr. at Tufts University in Medford, Evan is a sophomore at Santa Barbara City College in Santa Barbara, CA and Benjamin is currently a sophomore at Lynnfield High School.
Lori's energy, enthusiasm and drive are infectious. She is an avid dog lover and enjoys spending vacations at the beach in Gloucester or Nantucket. She also has a passion for delivering extraordinary customer service and phenomenal client experiences. A professionally trained sales representative with more than 10 years of experience working for world-class, global services organizations, Lori provides clients with outstanding communication skills and exceptional follow-through and persistence.
Lori has a zeal for interior decorating, and recently graduated from the Staging Diva® Home Staging Training Program. She knows how to enunciate a home's best features, while minimizing its flaws and properly decorating it for the right target market. Taught to deal with clients with honesty and integrity, Lori sets the stage for potential buyers to fall in love with a property and say, "this is home!" Lori is a graduate of Lynnfield High School and received a Bachelor of Arts degree from the University of Hartford.
Designations/Membership:
Certified Buyers Agent, CBR®
North Shore Association of Realtors

Massachusetts Association of Realtors

National Association of Realtors

Property Information Network (MLS)
Lori's Testimonials
We bought our first home with plenty of help from Lori Kramich She was always available to answer any of our questions. An overwhelming process was made much easier because of Lori Kramich of Northrup Associates.
Meaghan Meech
I called Lori Kramich when I needed to sell my house, I knew my home, with its unique floor plan would be difficult to sell. My house certainly needed some sprucing up and Lori gave me a room by room plan to get ready for sale. After 23 years it was an emotional decision and Lori, with her patience and understanding was just the person to hold my hand through the process. Lori's personal attention, professionalism and constant communication make her an outstanding real estate agent. [...]
Cheryl from Lynnfield
Working with Lori Kramich, made our search for a new house, a pleasure. She was professional, and personable. My wife and I felt like she was part of our family. Our house search, ended, with us buying a 2 bedroom/2 bath.....life is good.
Ronald and Audrey Fuccillo
My agent, Lori Kramich was smart, hard-working, compassionate and utterly conscientious. She truly listened and was supportive. When necessary directing me to other resources. The entire office at Northrup was coordinated and supportive. Lori made this sale happen and I am grateful to have worked with
Donna Celiberti
My wife and I still say that we can't thank Lori Kramich enough for her help in our home buying process. Initially, when selling our old home we were going to sell our home using "For Sale By Owner" but once we met Lori we were easily convinced that she was the agent for us. Lori is a delightful, knowledgeable and dynamic advocate for her clients. As many people know, buying and selling a home at the same time is a very challenging and stressful period but Lori exceeded [...]
Matthew Martino
Lori Kramich at Northrup Associates was the best realtor I could of hoped for in the recent sale of my home. She walked through my home and provided me with a quick and easy list of things to do which ultimately brought me the highest selling price! Lori also worked with me closely and at long length (because I'm picky) in helping me find a new home in a great location. She walked me through every step of the way answering all of my questions. You can't go wrong with Lori Kramich [...]
Tim Fanikos
Lori was a pleasure to have as our real estate agent. We had a general idea of the area we wanted to live in but looking for a home in an aggressive market required us to make offers quicker than we would have liked. Lori was extremely helpful in understanding the market and what we would need to offer to get the deal done. Lori never left any questions unanswered and always responded promptly. We are so happy with our new home and the great work Lori did.
Wendy Lippman
It was such pleasure to work with Lori Kramich when purchasing my condo. She knew what was expected in the process and always informed me of what to be prepared for next in the transaction. She was professional, knowledgeable and so helpful in finding me the right home. I highly recommend Lori to anyone looking to make a move or sell their home. She makes the whole process so much easier!!
Dina G, N Andover