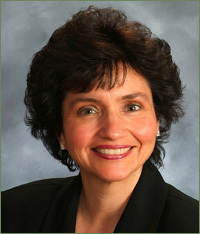 | Northrup Associates Realtors
Northrup Associates Realtors
26 Main Street
Lynnfield, MA 01940
Email Phone: 781-246-2100 Fax: 781-213-7983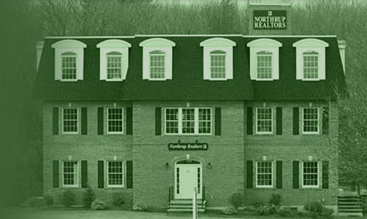 About Maria
Maria N. Miara is an award winning agent at Northrup Associates. She specializes in new construction, single family and condominium sales. Maria is also Northrup Associates' Commercial Real Estate Specialist. Maria's background and experience have allowed her to provide top-notch service to both buyers and sellers.
"In general, my goals are to provide you with a strategic plan whether buying or selling based on my knowledge and years of experience. I work hard to always be totally committed to providing my clients the highest level of professional service possible. I continue to attend educational courses not only in real estate marketing but also in current construction trends and technology"
Qualifications:
Licensed Massachusetts Real Estate Broker for more than 30 years.
Commonwealth of Massachusetts - Notary Public.
Building Inspector 1978-81 for the Town of Windham N.H.
Liaison to Board of Selectmen, Board of Appeals and Planning Board.
Executive Vice President , New England Chain Link Fence Co., Inc. Boston, Ma. 1981- 1996.
Extensive business background with experience in all aspects of sales marketing and management.
Designations/Membership:
REALTOR®
Loopnet #1 in online Commercial Real Estate
Certified Buyers Representative, CBR
Senior Real Estate Specialist, SRES
Seller Representative Specialist, SRS
Property Information Network (MLS)
North Shore Association of Realtors, NSAR
Massachusetts Association of Realtor, MAR
National Association of Realtors, NAR
Realty Guild
Yankee Golden Retriever Rescue
World Wildlife Foundation
Maria's Testimonials
Maria has been our Realtor agent (Buyer & Seller) for many years. She has always put in extra effort to make sure that we get the best deal on properties. When ever I see any advertised properties that we are interested in, I always call Maria to get a showing, because I know she will always be fair to both buyers and sellers. Maria is our go to girl for real estate.
Vinny D'Amato
Many thanks to Maria Miara! She made the overwhelming process of selling a home as painless and stress free as possible. In addition to being friendly and personable, she is a true professional who knows the real estate business inside and out. She was very efficient, patient, and most important of all, responsive throughout the many steps along the way. We highly recommend Maria and looking forward to working with her in the near future as our buyer agent.
Sincerely, Barry and Rose
Maria Miara was the broker of record on the recent sale of our condo in Middleton. She was very knowledgeable of the surrounding area in pricing and marketing the unit. Within a few weeks the unit was under contract. Having a very busy schedule as I do, Maria offered to take on many of the necessary tasks and details in the final days before the sale. She kept me informed every step of the process and was a pleasure to work with. I would highly recommend her to [...]
Cheryl Harris
I would like to express my sincere thanks for the assistance that Northrup Associates provided for my uncle's estate in selling his house. In particular, Ms. Maria N. Miara who was very dedicated and thorough from the beginning till the final closing sale. We were guided on how to proceed from the start and advised well which resulted in a very fair price for the estate. We had many visitors at the beginning. As the market decided the final price, we were given outstanding advice on [...]
Donald Smith
I just wanted to take the time to thank you and your Northrup's excellent Marketing of our property. You have attended all the open houses and never missed a showing during the time our house has been on the market. You have employed all the latest strategies to help market our home including great listings, brochures, the movie showing our house with he room sizes readily available, and always being there to answer our calls and relaying to us all the feed [...]
Stephen Paul Lessa
Maria N. Miara sold a property of mine which was a Townhouse, and I purchased a home from her as well.I can not say enough about Maria giving me quality time and her professional expertise. She was very knowledgeable about home searching for me and guided me in the right direction. I told her what I was looking for and she accommodated me. She was very patient until we found the right fit. I would recommend Maria to any one who is in search for the happily ever after.
Lea Laschi
Maria is extremely knowledgeable about real estate and the market. She is professional and kept me informed about my new townhouse purchase at all times. I have the up most respect for Maria Miara and her work. The way she cares about her clients is her most admirable quality. I would recommend her to anyone in a heartbeat!
Paula Finklestein
I have had the pleasure to work with Maria both on a business and personal level. She is always pleasant and goes above and beyond her duties and always has your best interest in mind. Over the years I have referred many clients to her and all have been extremely pleased with her diligent work and results. I would highly recommend her to act as my Real Estate Agent as she has tremendous knowledge when it comes to buying and selling homes including commercial property as well [...]
John Amentola
Thank you so much for making the transition to our new home a pleasant experience. All the little "extras" and the way you welcomed our family made us all feel like old friends.
Brenda & John
Maria did great job of marketing my home of 21 years. We had an acceptable offer within 4 days of listing the property on MLS. The home had been marketed previously for 6 months without success. We closed on the property within 5 weeks. We also bought our new home with Maria's help and made it easy process despite the stress of moving and emotional anxiety.
Paul M. Doherty, PE