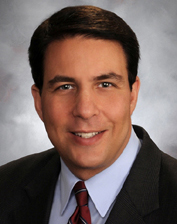 | Broker/Owner Northrup Associates Realtors
Northrup Associates Realtors
26 Main Street
Lynnfield, MA 01940
Email Phone: 781-246-2100 Fax: 781-213-7983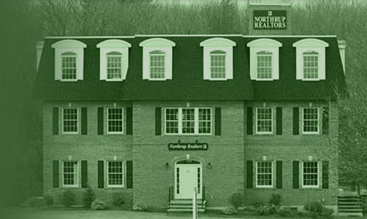 About Richard
Richard Tisei became the broker-owner of Northrup Associates in 2000, becoming just the third owner of the firm that was originally founded by Norm Northrup in 1952. Richard first joined the office in 1992 as a salesperson.
As broker-owner, Richard has continued the long standing tradition of promoting strong ethics and maintaining the high level of personal service that has made Northrup Associates so successful over the years. Under his direction, Northrup Associates has grown into one of the largest independently owned real estate offices in the North Shore region.
Richard has been active in a number of Realtor® organizations. He is Past President of the Eastern Middlesex Association of Realtors®, an organization consisting of more than 1,200 members. In July of 2009, Richard was named Realtor® of the Year by EMAR. The purposed of the award is to recognize one outstanding member who has made a significant contribution to the advancement of the real estate profession and the community at large.
He also serves as a member of the Professional Standards Committee of the North Shore Association of Realtors®. On the state level, he serves as a member of the Board of Directors of the Massachusetts Association of Realtors®.
In addition to his real estate career, Richard has served the community and region as a state lawmaker. He served in the House of Representatives from 1985-1990 representing the Towns of Lynnfield and Wakefield. He was elected to the Senate in 1990 where he served as Senate Minority Leader. He represented the communities of Lynnfield, Malden, Melrose, Reading, Stoneham and Wakefield.
Richard's Testimonials
We had a bad experience with a realtor before we called Northrup and had really lost faith in the profession. However once you took over you proved that there are good people in that business and showed us how a real professional does the job. Not only did you sell our house, you helped us through the transition. It was a very emotional time for us since the house meant so much to us, and you helped us over the hurdles. Your kindness and hard work have not been forgotten.
Frank and Belle Terry
Your sound advice and caring attitude were tremendously helpful during the entire process in bringing about the successful outcome. Thank you for your patience and kindness and attention to detail always.
Howard and Mary Ellen Whitehead
We made the right decision when choosing Northrup Associates….. when buying a new home & selling our home in Lynnfield. Their experience really showed through in making the process seamless from start to finish
Alfred and Suzanne Hook
As you know we also sold a house and worked with a different realtor and company for that sale. It was easy to see the difference between an average realtor and a great one. You of course were the great one! If I were to have a friend or family member in need of a realtor, I would easily refer them to you at Northrup Associates
Ann and Bob Ozanian
Generally, the process of moving is most stressful however, ….. the staff at Northrup Realtors exemplified a high level of professionalism in all aspects of the moving process - from the initial decision to sell, the many details involved in marketing the property, to the final closing. All paper work was completed in a timely fashion without stress to us the homeowners
Sal and Maryellen Lentine
We could not have chosen anyone or any company more qualified and more committed to customer service and integrity. We have enjoyed working with you and wish to thank you for all your help and expertise. Wherever we go in the future, Northrup will always be our real estate broker.
Stephen Paul Lessa